Give Your Business The Best Gift, The Ram ProMaster City!


2016, Ram, Business, Cargo Van, ProMaster City, Small Business
The
Ram ProMaster City
is the best gift you can get for all your business needs. If you need to transport any kind of cargo over a long distance or organize your tools, this vehicle is a must have. Ram has a strong standing reputation for tough, strong, and durable trucks. The same goes for their entire commercial lineup,
all these vehicles are top-notch and ready to help small business owners get the job done.
This is a great time of the year to invest in your business and be prepared for the year new. The Ram ProMaster City will save you a ton of money on gas, parts, and maintenance. This vehicle
fuel efficiency is outstanding
and it earned the
2016 Commercial Green Car of the Year award from the Green Car Journal
. It's 2.4-Liter 4-cylinder engine get an EPA rating of
21 MPG in the city and 28 MPG on the highway
. You'll save money on parts because the front-wheel drive configuration has less parts to maintain while providing excellent mechanical efficiency, service and repairs will be few and far between.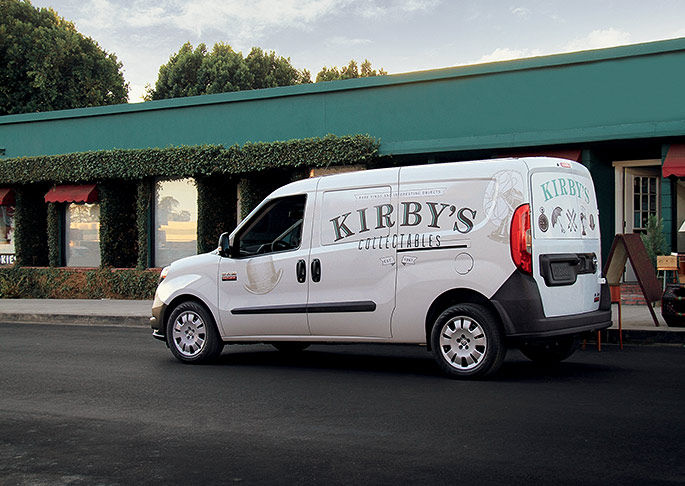 This vehicle has a few different up-fit options to choose
from to help develop a unique setup for every kind of business.
The delivery up-fit
is perfect for moving cargo from place to place or can be useful for a catering service. The refrigeration and heating area is perfect if you need to transport cakes or other perishables.
The 60/40 split rear doors can be opened up to 90 degrees or 180 degrees
and an available sliding horizontal shelf for storage.
The roof rack up-fit
is great for any business that needs more storage or has items to big to fit in the back like ladders or steel poles. There is also a
trade interior up-fit
that is perfect for business with a lot of small items that need to be organized like mobile mechanics or locksmiths. This up-fit will allow you to have customized storage units, tool benches and much more.
If you need anymore information come visit us at
Sierra Chrysler Jeep Dodge Ram located in Monrovia
, CA in
Los Angeles County
.
We're the highest reviewed CJDR dealership in Southern California per Google Reviews
.
Give us a call at
(888) 805-2075
if you have any questions about your next vehicle buying experience. We take pride in providing excellent service to our community and providing people with a good experience when buying
parts
,
cars
, or
getting their vehicles serviced
.