Jeep software being updated
FCA, Jeep Cherokee, Fiat Chrysler's Uconnect Telematics System
An article from TheCarConnection.com revealed that 1.4 million Chrysler, Dodge, Jeep and Ram vehicles were recalled due to capabilities of the software being hacked, using Fiat Chrysler's Connect Telematics system.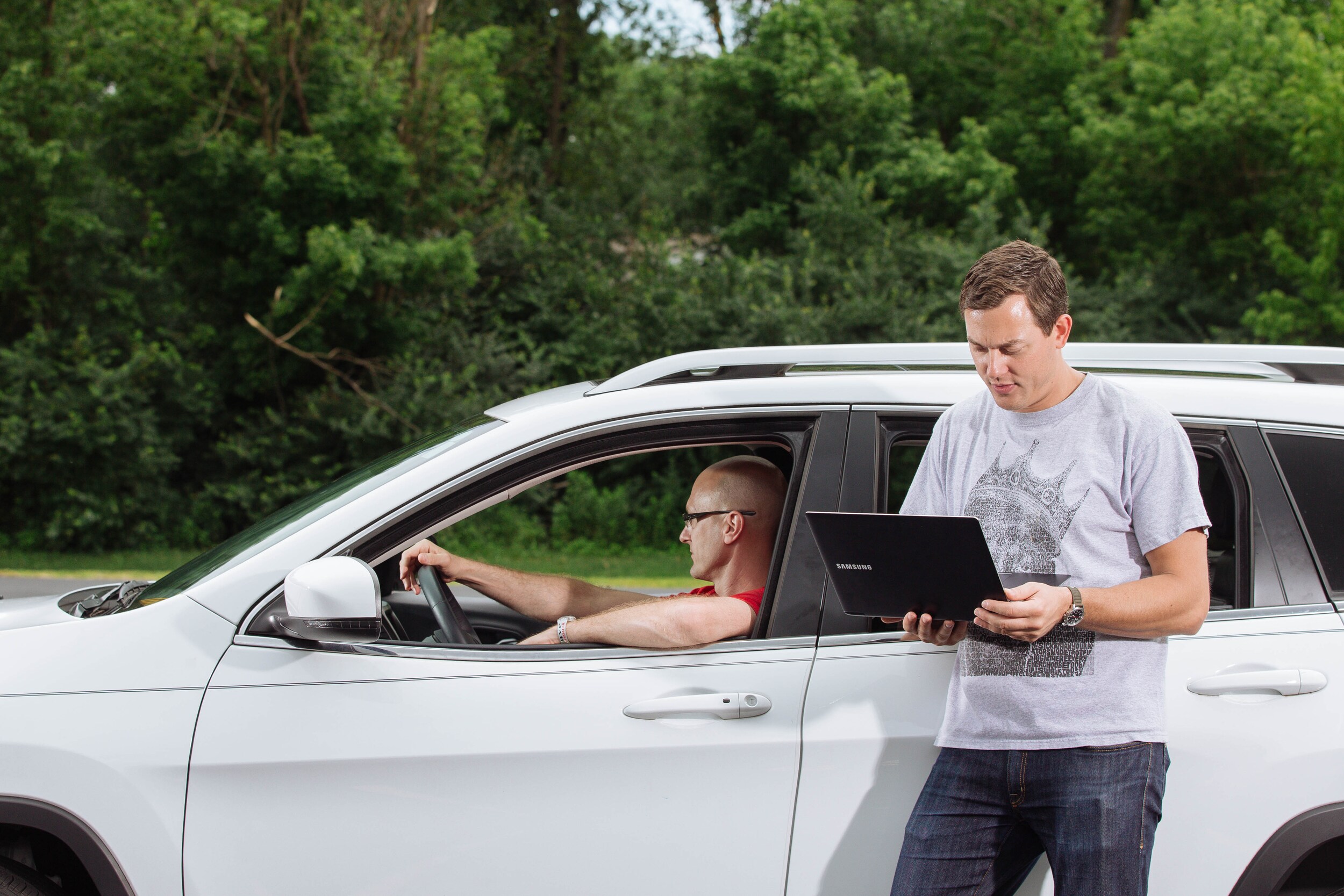 Of course, the hacking was done by two guys with well-meaning intentions: Charlie Miller and Chris Valasek. The two demonstrated that "they could bypass Uconnect's security layer and tinker with the Jeep Cherokee from afar. Some of their futzing was pretty innocuous — for example, playing with the radio volume and adjusting the air-conditioner. However, they also proved that they could disable the Cherokee's brakes and the transmission, apply the brakes, and in some situations, control the vehicle's steering," Richard Read of TheCarConnection.com writes.

The Uconnect upgrade was able to deter Miller and Valasek's handiwork from recurring. But still, 1.4 million cars that require an upgrade haven't been fixed yet.

However, Miller and Valasek continued to experiment with other ways to hack the system and have found "far more dangerous shortcomings." "They've learned not only how to send commands to the car, but also to disable the electronic control unit that's in charge of those commands," Read further writes. In an interview with Wired, Miller explained: "You have one computer in the car telling it to do one thing and we're telling it to do something else. Essentially our solution is to knock the other computer offline."
However, this case is still not a major cause for alarm. In order for Miller and Valasek to implement their little experiment, they had to "roll back the software on the Cherokee to pre-recall settings" and hook up their laptop physically to the car. But it's only a matter of time before someone is bound to hack the software remotely. Also, the Uconnect upgrade won't be able to protect the Cherokee from these new hacks, since the duo didn't use Connect at all to access the SUV's computers.

If you're looking for anymore information regarding this issue come visit us at Sierra Chrysler Jeep Dodge Ram located in Monrovia, CA in Los Angeles County. We're the highest reviewed CDJR dealership in Southern California per Google Reviews. Give us a call at (888) 805-2075 if you have any questions about your next vehicle buying experience. We take pride in providing excellent service to our community and providing people with a good experience when buying parts, cars, or getting their vehicle serviced.