The Self-Driving Chrysler Pacifica Hybrid
FCA, 2017, Google, Hybrid, Chrysler Pacifica, Self-Driving
The Chrysler Pacifica is the current generation of minivan that recently replaced the Chrysler Town and Country. This minivan is equipped with so many new features and gadgets that it got a whole new name.This minivan will take families on distant trips with ease. There's a 3.6-liter V-6 gas engine that averages 22 miles per gallon and a 350-pound battery pack that provides a 30-mile electric-only range. Its government rating of 84 miles per gallon equivalent is what really makes this vehicle special.
Back in 2016 Google made a move that would double their self-driving fleet. They partnered with Fiat Chrysler Automobiles (FCA) to build 100 autonomous Pacifica Hybrid minivans. Just last month, Chrysler announced that all 100 vehicles have been delivered to the new self-driving division "Waymo" created by Alphabet. This is where the vehicles will be equipped with autonomous software and hardware.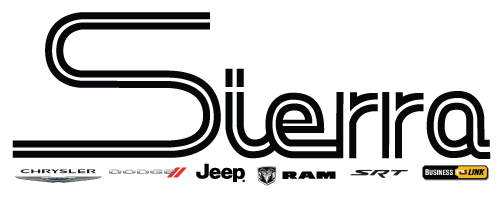 "The Pacifica Hybrid will be a great addition to our fully-self-driving test fleet. FCA's product development and manufacturing teams have been agile partners, enabling us to go from program kickoff to full vehicle assembly in just six months," said John Krafcik, Chief Executive Officer, Waymo. "They've been great partners, and we look forward to continued teamwork with them as we move into 2017."
"As consumers' transportation needs evolve, strategic collaborations such as this one are vital to promoting a culture of innovation, safety and technology." Said Sergio Marchionne, Chief Executive Officer, FCA. "Our partnership with Waymo enables FCA to directly address the opportunities and challenges the automotive industry faces as we quickly approach a future where fully self-driving vehicles are very much a part of our daily lives."
If you would like any more information come visit us at Sierra Chrysler Jeep Dodge Ram located in Monrovia, CA in Los Angeles County. We're the highest reviewed CJDR dealership in Southern California per Google Reviews. Give us a call at (888) 805-2075 if you have any questions about your next vehicles buying experience. We take pride in providing excellent service to our community and providing people with a good experience when buying parts, cars, or getting their vehicle serviced.